THE MOST EFFORTLESS WAY TO
Sell Digital Products & Accept Payment with WordPress
WPSmartPay is the perfect plugin for selling digital products, accepting one-time and recurring payments on your WordPress site without setting up a shopping cart.
Get WPSmartPay Pro Now
3 Easy Steps to Start Earning with WPSmartPay
1
Create one time and recurring product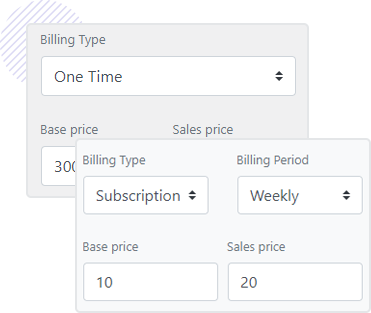 2
Create one time and recurring product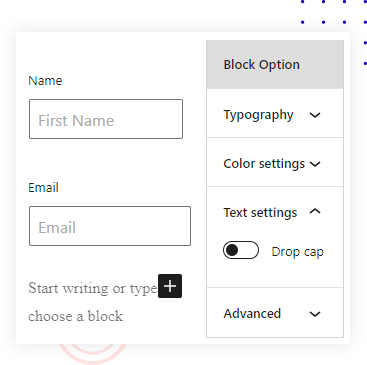 3
Create one time and recurring product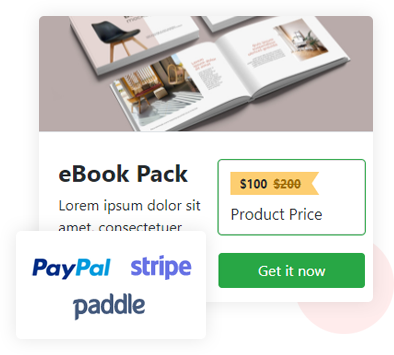 Sell your digital product effortlessly
Offer your users a robust and functional checkout experience—no need to use any complicated shopping cart software anymore. WPSmartPay includes everything that you need to sell your products and services online.
Compatible with All Page Builder




Payment Forms Made Simple with Drag & Drop Approach
Gutenberg-powered ready-to-use payment form builder that can be deployed right away. Enjoy a simple and intuitive drag & drop interface, one-time and recurring payments, and collect payments using Stripe, PayPal, Paddle, and bKash.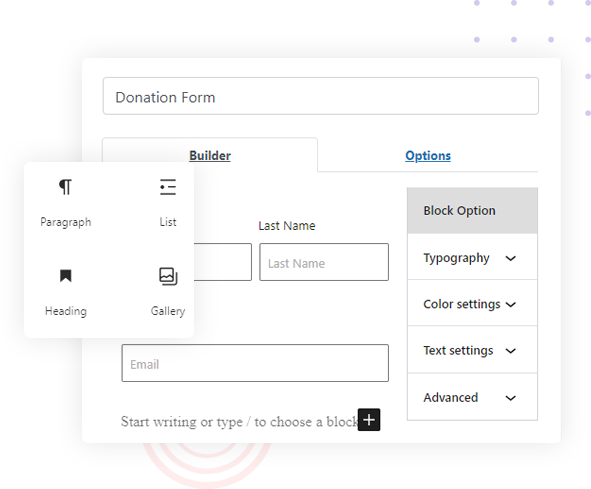 Payment forms that you can create with WPSmartPay
Simply set up your products and deploy the payment forms. Unleashes unlimited opportunities for your WordPress websites' payment processing.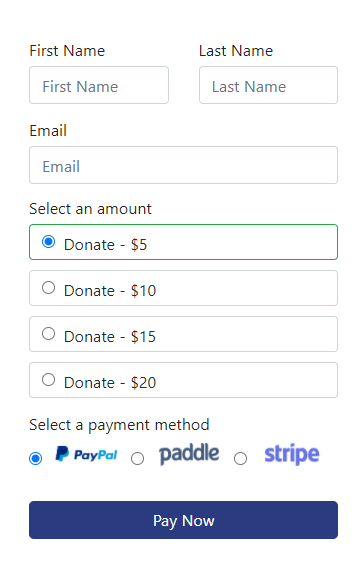 Donation Form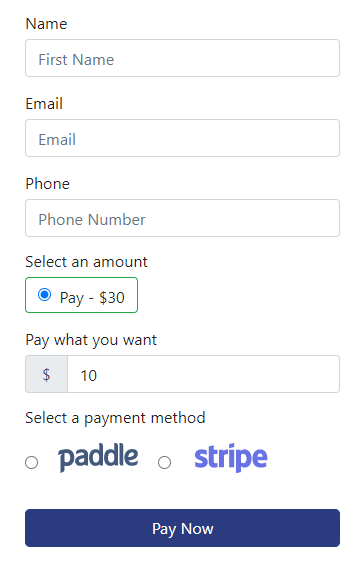 Simple Form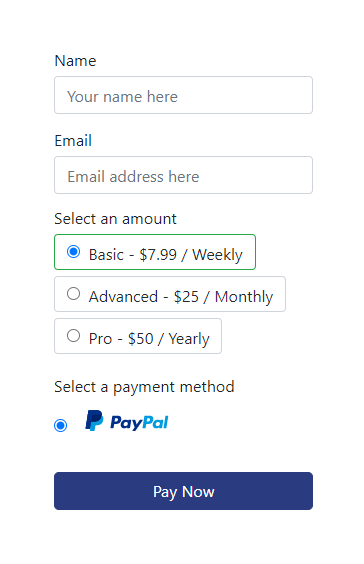 Recurring Payment Form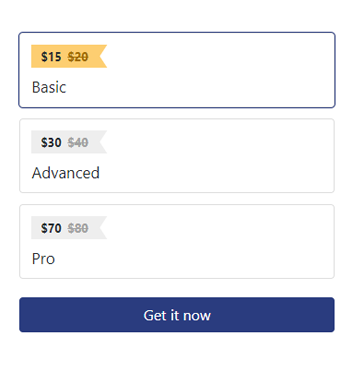 Variation Products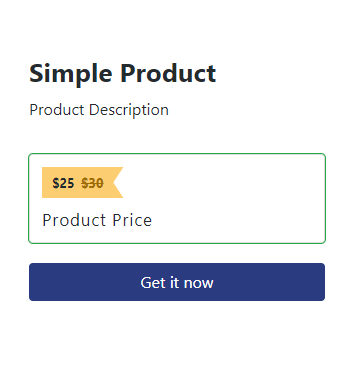 Simple Products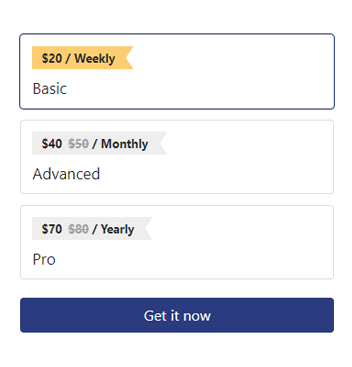 Recurring Products Payment
Download & Customer Management
Manage your downloadable resources after successful product sales and define who can actually download them or not. Also, manage the customer payments, their info, update any information and delete them when needed.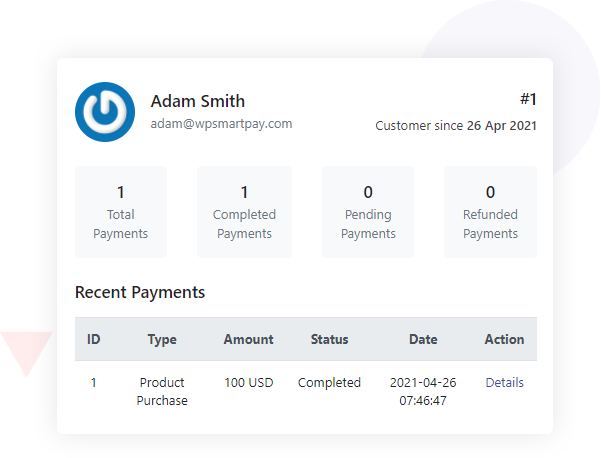 Download & Customer Management
WPSmartPay has a built-in reporting platform for quickly viewing stats, making custom reports, and much more. Easily access the day-wise payment history with the transaction amount in a comprehensive chart view and download the chart when you need it.
Customer Dashboard
Customer dashboard gives you a real-time overview of your payments, products, and accesses that you have purchased. Also, enjoy complete flexibility over your profile-related information like changing passwords, email, and many more related things.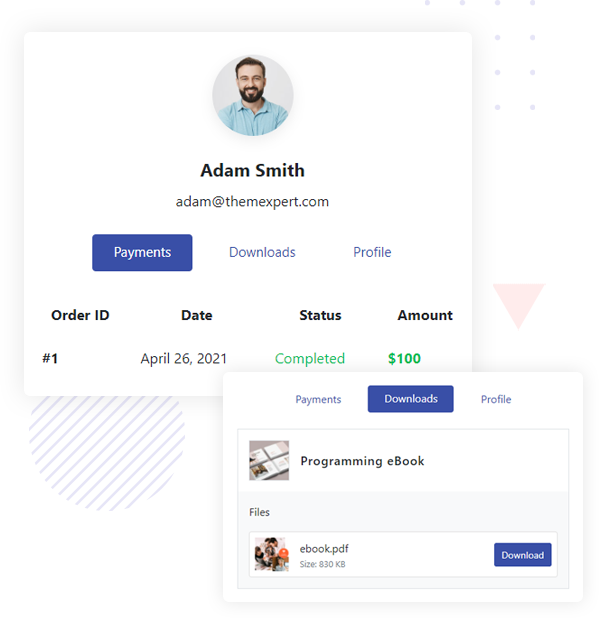 Start Selling Your
Digital Product Today
WPSmartPay is the easiest way to sell digital products and services online. It is robust, functional, and provides everything you need to sell online, from eBooks, Music, Games, Graphics to Photos & Videos.
Get Started with WPSmartPay Today
Flexible Payment Options
Accept one-time and recurring payments on your WordPress site; all within a fully connected single payments system. Enjoy the flexibility and pay how you like.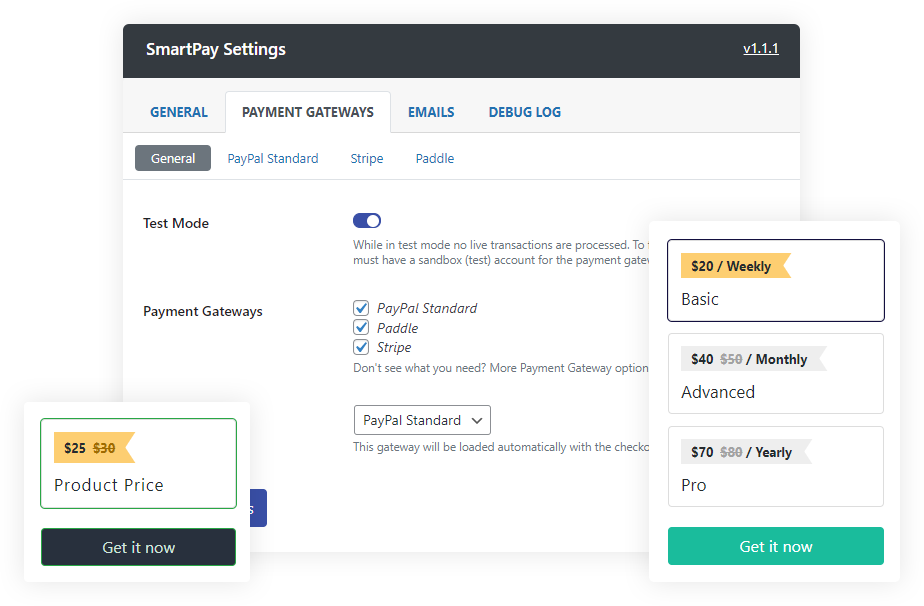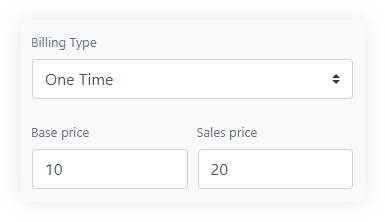 Onetime Payment
Make a quick and easy one-time payment online and pay your bill conveniently anytime, anywhere.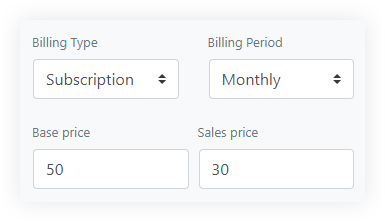 Recurring Payment
Allow customers to sign up for recurring payments. Create installment plans, initial setup fees, and trial periods.
More feature
From coupon to gutenberg block, we've got you covered. You will get all the solutions for any business model.
Gutenberg
Create a one-time and recurring payment form with drag & drop Gutenberg block. No coding required.
Coupon
Coupons can be offered at flat or percentage rates including settings for expiration, and more
Shortcode
WPSmartPay generates shortcodes for form and products. Simply copy/paste and you are done!
Product Variations
Define multiple product variations according to their price or payment types and grouped with its variants.
Product Variations
Allow your customer to pay custom amounts. Perfectly suitable for both one time and recurring payments.
File Access Control
All product files are restricted to authorized customers only. No configurations are required.
Integrations With Your
Favorite Services
With our easy to use integrations, you can just select the service, click connect, and you're ready to send your new data straight to your list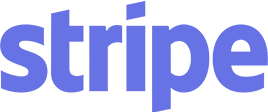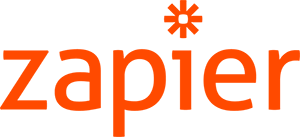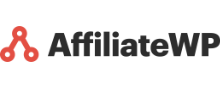 The price you can afford.
Essential
Perfect for startups and small teams
Buy Now
Business ✨
Most Popular
Best for growing businesses with multiple websites
Buy Now
Agency
Suitable for development and design agency
Buy Now
License for Unlimited sites
Our 100% No-Risk Money Back Guarantee!
We're excited to have you experience Paddle for WooCommerce plugin. Over the next 14 days, if the plugin isn't the best fit, simply reach out! We'll happily refund 100% of your money. No questions asked.
Thanks,


Parvez Akther
Founder, WPSmartPay
Frequently Asked Questions
Here are some of the more frequently asked questions. But, if you still have any other questions, feel to
chat with us
here or drop us an email.
WPSmartPay Pro is perfect for business owners, startups, consultants, non-profits and developers. It's basically for anyone wanting to sell digital product and collect payments quickly and easily with minimal setup.

Will WPSmartPay slow down my site?

No, absolutely not. Unlike our competitors, all the products, forms and transaction data stores in custom database tables.

The application is built with ReactJS and form builder is powered by Gutenberg . Also, the admin UI is super fast as it's a SPA (Single Page Application) and communicates over Ajax.

Will WPSmartPay work with my existing theme?

Yes! WPSmartPay will work with any well coded theme built to WordPress compliant standards. WPSmartPay is a plugin and our HTML coded in a way to ensure maximum speed and minimum interference between your theme and our plugin.

In our pricing above, a "site license" refers to the number of WordPress websites you can use WPSmartPay Pro on.

Note: Each site on a WordPress multisite installation is a separate site.

Do I need to renew my license?

Your license key is valid for one year from the purchase date (except for the Lifetime license, which has no expiration date). You need an active license key for continued access to automatic updates and support.

If you choose to cancel your subscription, all WPSmartPay features continue working like before.

I'm a non-techy, can I use WPSmartPay?

Absolutely! We've designed WPSmartPay to be a code-free solution.

Once you have your WordPress site setup, and you install WPSmartPay, selling digital product or creating a payment form is just a few clicks of the mouse.

And our friendly support team are always here for you if you need any help getting setup.

What is your refund policy?

Your purchase (as long as it's a first time purchase) is covered by our 14 day money back guarantee. If you find WPSmartPay isn't the best fit, simply email our team and we'll refund your purchase in full.

Note that once we refund you, your software license will be deactivated. An active license is required to use the software on your websites.

Can I use WPSmartPay for my client websites?

Our Personal and Business licenses are designed for personal use only. This means you should only use these licenses for sites that are owned, operated and registered to you. They are not for client use.

If you want to use WPSmartPay for your client website you need to purchase our Agency Plan.

Do I get update for the plugin?

Yes! Automatic updates are available free of charge to all users with a valid license key.
Start selling with Paddle for WooCommerce Today
We've been working with WordPress for more than a decade. We use the very same plugin to run our online shop