Payment Forms Made Simple with Drag & Drop Approach
Gutenberg-powered ready-to-use payment form builder that can be deployed right away. Enjoy a simple and intuitive drag & drop interface, one-time and recurring payments, and collect payments using Stripe, PayPal, Paddle, and bKash.
How To Display A Payment Form On Your WordPress Website
3 easy steps to start a payment form on your WordPress website starting with WPSmartPay
Create Your Payment Form
Simply create your own payment form with drag & drop Gutenberg block.
Copy the Form's Shortcode
WPSmartPay generates shortcodes for form, simply copy the Shortcode.
Paste the Shortcode to a Page
Now paste the copy Shortcodes to your desired place to display the form.
Types of Forms that You can Create
Simply set up your products and deploy the payment forms. Unleashes unlimited opportunities for your WordPress websites' payment processing.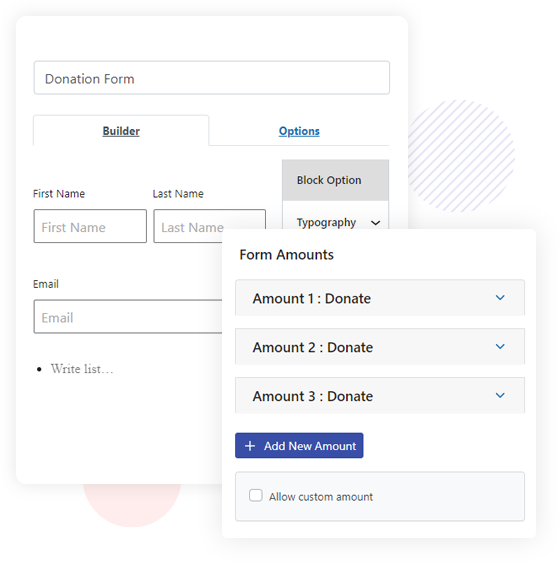 Creating an online Donation Form is pretty simple and straightforward with WPSmartPay. Quickly get one-time or recurring donations, put multiple donation amount options along with custom donation amount support.
Simple Form was designed to be customized as you need to. Use the Simple Form option to get any kind of random payment from one-time to recurring payment along with the multiple amount payment and custom amount support by default.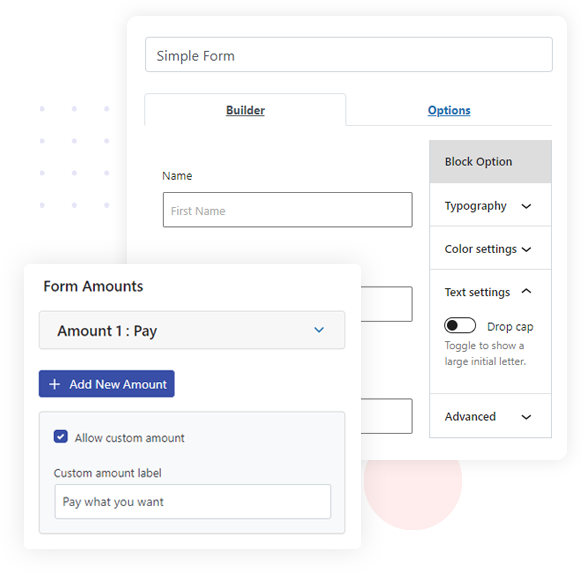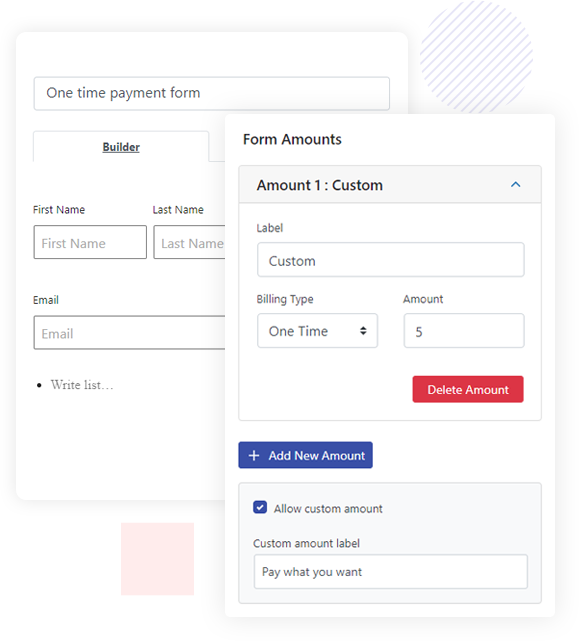 Form with One-time Payments
Make a quick and easy one-time payment form and simply get paid anytime, anywhere. Use the default billing type and amount option also add or delete amount with the builder setting and Custom Amount Support.
Form with Recurring Payments
Allow customers to sign up for recurring payments and accept subscriptions, membership, or any other repetitive fees with billing periods like daily, weekly, monthly, yearly, or trial periods. Set the amount with the builder setting and custom amount support.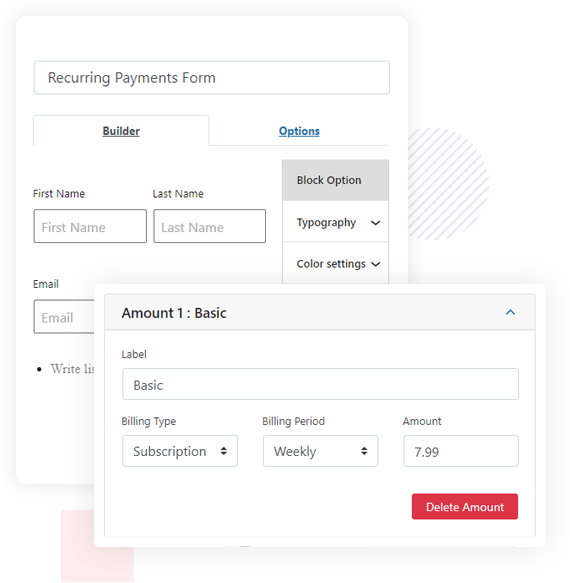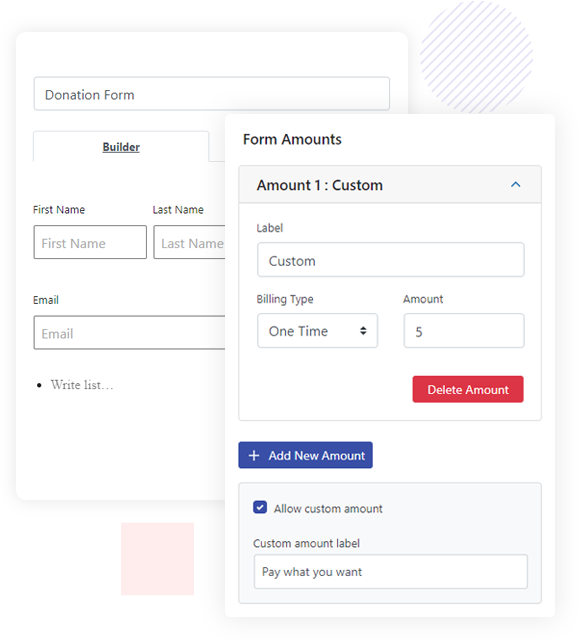 Put a Custom Amount for a special offer or a time period and enjoy the happy payments with WPSmartPay. You can also decide the billing type from one-time to recurring and select the amount with a custom amount label.
One-click Checkout Process
Forget the traditional cart process and enjoy the One-click Checkout Process of WPSmartPay. Select your desired digital product, confirm the Payment Gateway and Click on The Payment Button. You are done!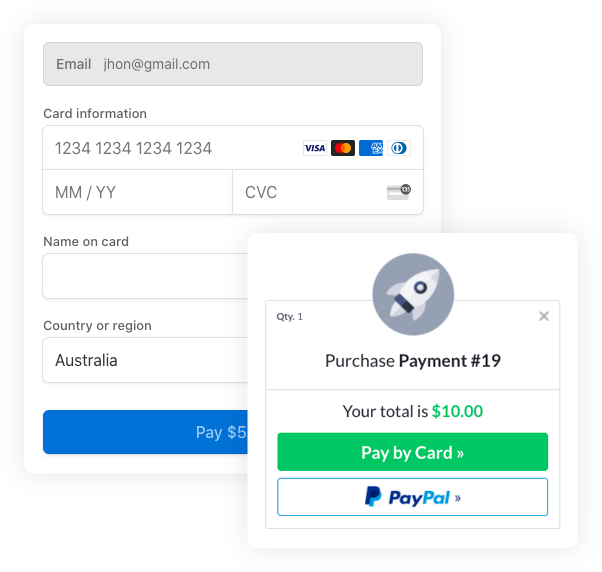 Others form that You can also Create
Enjoy the ultimate form-building capability with WPSmartPay and create your desired payment form as you want.
Incredibly Affordable & Easy-to-Use
Get the ultimate selling experience with WP SmartPay and give your business a new form. It is robust, functional, and extremely easy to use for one-time or recurring payments.