The Most effortless way to
Sell Your Digital Product Effortlessly
Offer your users a robust and functional checkout experience—no need to use any complicated shopping cart software anymore. WP SmartPay includes everything that you need to sell your products and services online.
Easily sell an eBook, upload your preferred file format and deliver to your buyer's inbox automatically. Also, set the product price, one-time or recurring sale option with a product cover.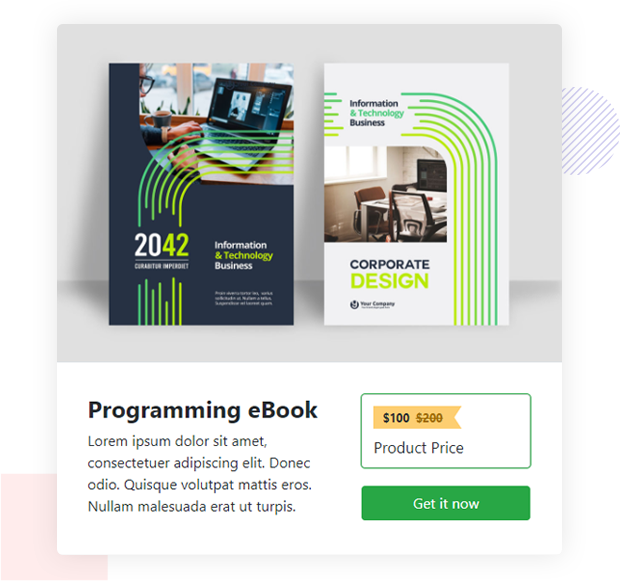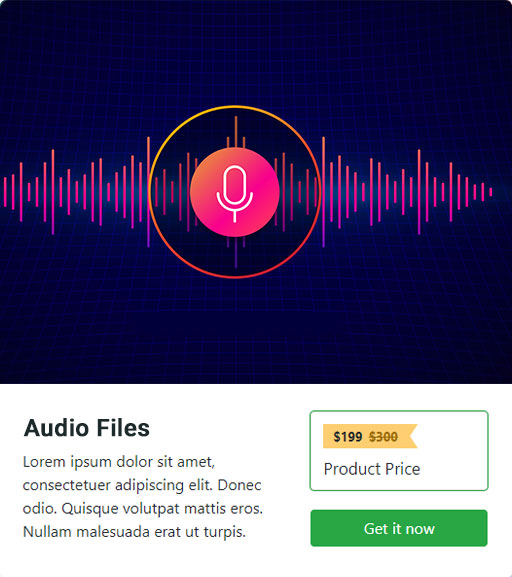 Sell audio files or a single track to your fans within no time. Let your client enjoy instant access to a demo track, a new single, or an entire album with the ultimate pricing option.
Sell Graphical Illustration
Sell digital graphics or graphical illustration instantly and get paid within seconds. Also, set your desire one time or recurring price, set any kind of discounts all in one place.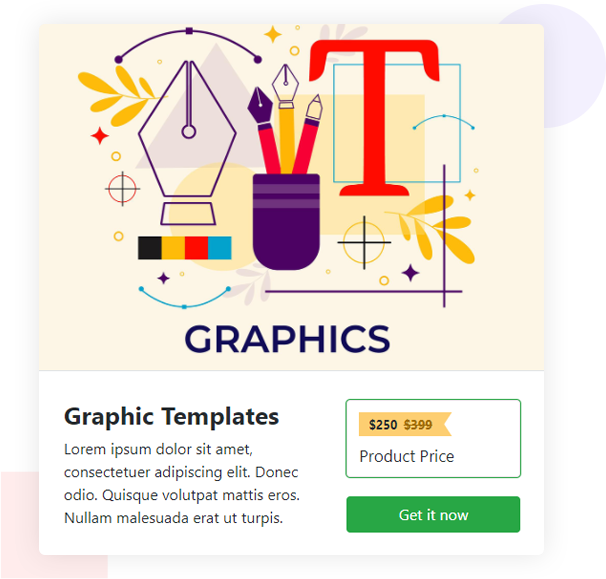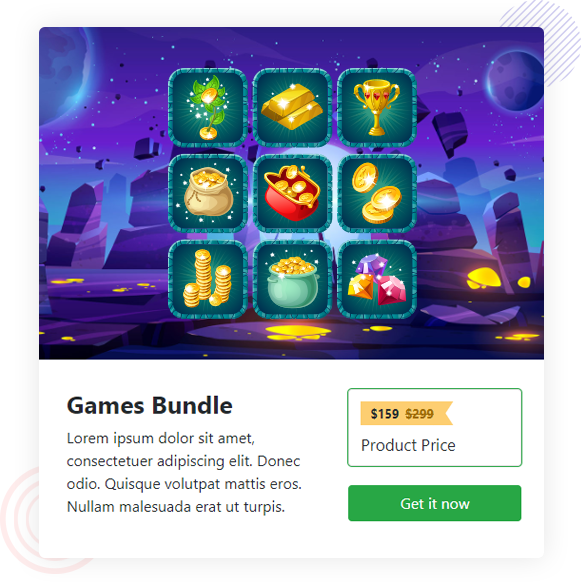 Sell premium segment games or instant access to a particular online game. Get paid for game bundles, coins, gems, or other game accessories and resources with special discounts.
Sell your own unique presets for Adobe Lightroom, Premiere Pro, or any other shareable software template, along with a premium stock photo bundle or course video.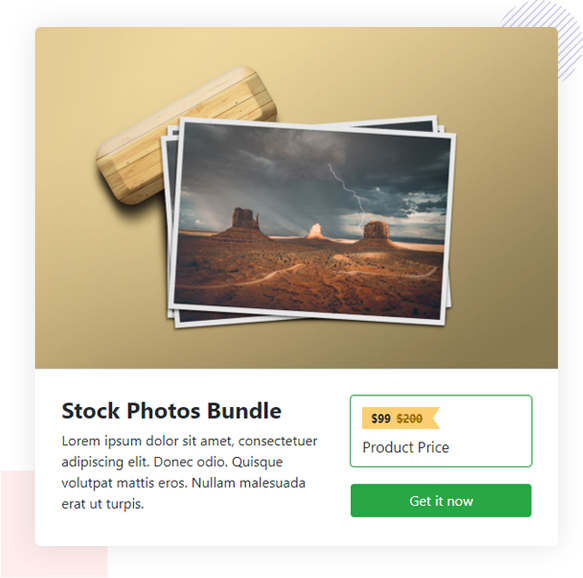 Sell Any Kinds of Digital Products
From Software, Plugins, Themes, Templates, Code Scripts, Coaching sell any kind of digital products without having a complicated e-commerce website.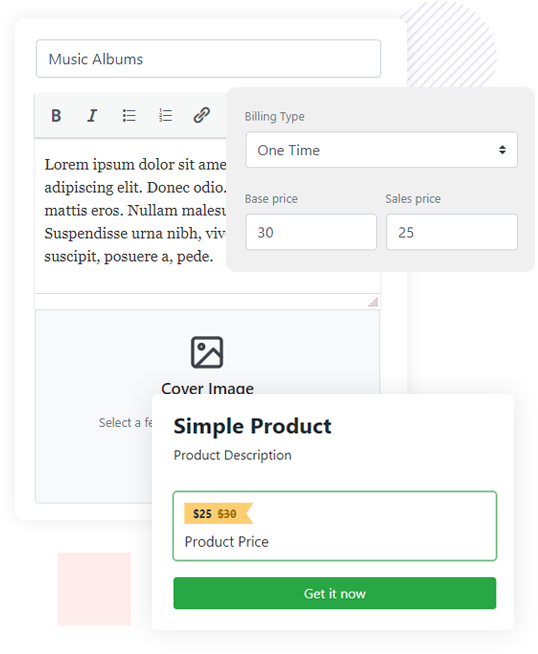 Make a quick yet easy one-time payment online and pay your bill with ease anytime, anywhere.
Allow customers to sign up for recurring payments and pay their bills with ease anytime, anywhere.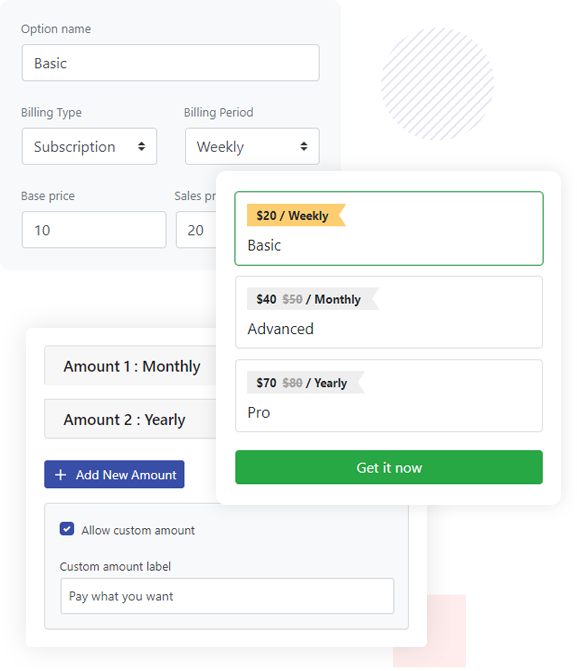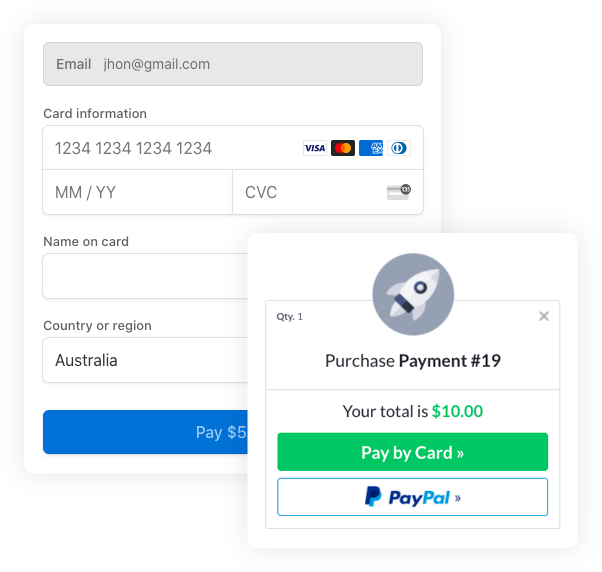 One-click Checkout Process
Forget the traditional cart process and enjoy the One-click Checkout Process of WP SmartPay. Select your product, confirm the Payment Gateway and Click on The Payment Button.
WP SmartPay Core Features that will Help Your Business
Incredibly Affordable & Easy-to-Use
Get the ultimate selling experience with WP SmartPay and give your business a new form. It is robust, functional, and extremely easy to use for one-time or recurring payments.